Korean culture club
CREATIVE TEAM
Graduate Student, Simon Lee
OVERVIEW
The Korean Culture Club of Texas State was founded in 2011 by Jay Shin and a group of Korean exchange students, striving to establish an inclusive community where members learn about and celebrate the Korean culture, lifestyle and history. Through dance, cooking and various culturally relevant activities, they seek to expose and educate the community to the rich and fascinating culture found in South Korea.
KCC holds an annual Arirang Festival that celebrates the Korean culture, advertising Korean food, traditional dances, modern Korean Pop dances, booth activities and a market all ran by club members.
LOGO
The final KCC logo was inspired by the brush strokes designed in the t-shirt design.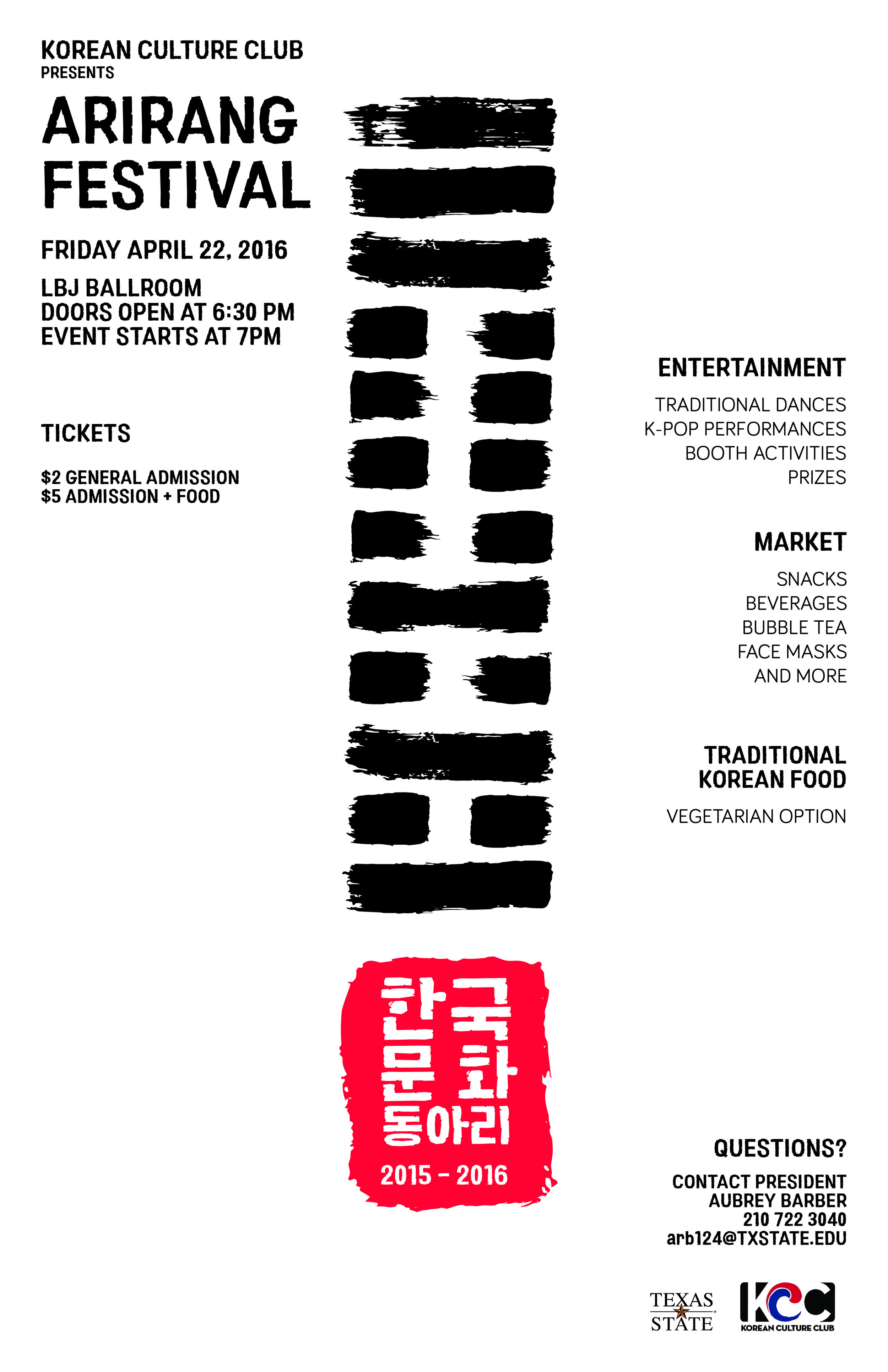 POSTERS
The poster design was inspired by a grungy paint brush aesthetic, including elements of the Korean flag, such as the trigrams that surround the Taeguk symbol on the flag. The trigrams were stacked to portray an exclamation point, with the red point designed as a Korean seal that reads " Korean Culture Club" in Hangul.